Come Visit Us For Your
Farm Fresh Christmas Tree
Schuylkill County's largest indoor and outdoor
standing tree display. Fresh trees, wreaths, and much more available. Open Black Friday through December 24th, 9AM-8PM Daily
Fall Festival Announcement

It is with heavy hearts that we share the following news.  After lengthy and careful consideration, we have made the difficult decision to permanently discontinue our Fall Festival.  For those of you who were with us from the beginning, you might remember that Fall Festival @ Pioneer Evergreen Farms was started in 2008 as a school project.  Over our more than a decade of operation, we have come to know so many families and made many friends.
We made the conscientious decision not to hold our Fall Festival in 2020 and 2021.   With the intensified concerns and regulations regarding the COVID-19 virus, we felt this was our best course of action.  We were very disheartened by this outcome, but we also know it was in the best interest of our customer safety and satisfaction.  Unfortunately, increased regulations surrounding our attractions have continued to be handed down by the Department of Agriculture.  As a small family operation, we do not feel that we can continue to operate to these standards while charging a fair price to our guests.  This has only been exacerbated by current the labor market shortage.
We can't express how much we have appreciated and enjoyed the time with our guests.  We look back fondly on our prior years and trust that we are making the best decision.  Please remember to visit our farm at Christmas to choose your fresh cut Christmas Tree!  In addition, we will continue to be open daily at Forget-Me-Not Florist.
With Sincere Gratitude,
The Fetherolf Family
Pioneer Evergreen Farms strives for excellence in our Christmas tree production!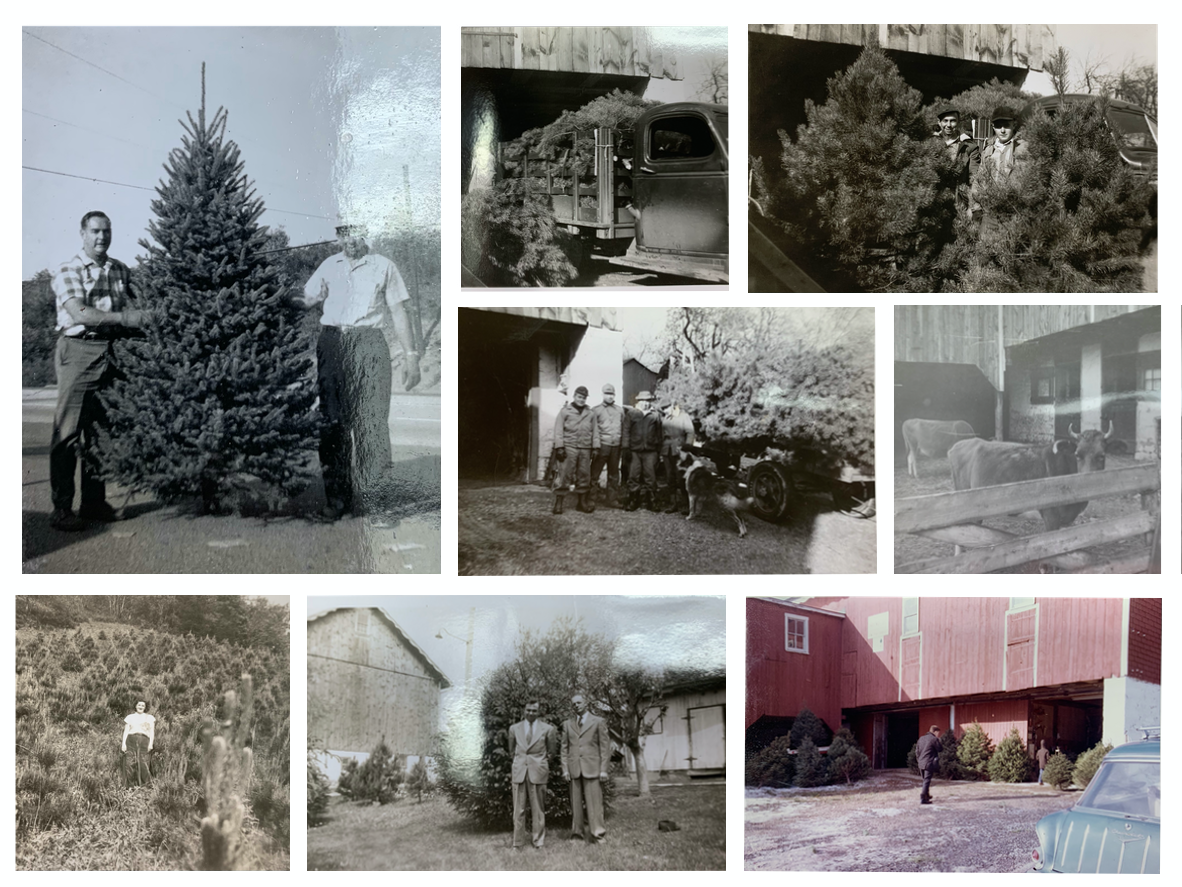 Popular Tree Varieties Include:
Fraser Fir

Douglas Fir

Concolor Fir

Blue Spruce

White Pine
What Our Customers Like About Us
Convenient on-site parking

Specializing in a large selection of pre-cut trees of various species

Free tree baling and trunk drilling of your tree

Large selection of Pin Stands for your drilled tree

In the event, you can't find that perfect tree from our pre-cut selection take a hike to our choose & cut fields

More than 200 Trees on Display!
Call 570-366-2619 For Availability!
The  Gift Shop At Pioneer Evergreen Farms
View our selections of wreaths and silk arrangements in our "Home Showroom" Setup! We have everything you need to help decorate your home for every season.